Just Dance is releasing its new edition named Just Dance® 2020 for various consoles after a decade.
---
Successful music video game series
Ubisoft announced the release of at the E3 show in Los Angelex, the Electronic Entertainment Expo Just Dance® 2020. E3 is one of the largest video game fairs in the world. The new title was announced for November 05th and will be available for the following consoles: Nintendo Switch ™ and Nintendo Wii ™, PlayStation® 4 Pro, PlayStation® 4 as well as for the Xbox One device family including Xbox One X. In addition, the game should for the new gaming platform Stadia.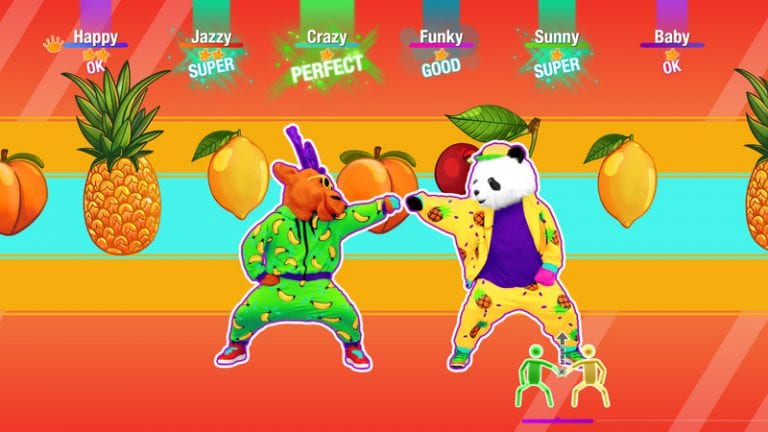 Just Dance is one of the most successful music video game series worldwide, with more than 120 million players and over 67 million units sold. Here the player tries to imitate the dancer's movements on the screen.
"For over 10 years, Just Dance has been an incredible journey for everyone working on this brand at Ubisoft. We've seen Just Dance grow from a casual video game to a worldwide entertainment phenomenon with millions of fans. This would never have been possible without the support of our amazing community. She inspires and encourages us to be more creative every day. At Ubisoft Paris, we are determined to continue to develop the brand in the future by integrating new content and even more fun and games. Let's celebrate the 10th anniversary of Just Dance together!"

Marine de la Seiglière, Director of Business & Brand Development at Ubisoft Paris, lead developer studio at Just Dance.
Compared to the previous titles, new content will be:
40 new songs: there is something for every taste. Chart hits, family favorites, viral internet phenomena to new, emerging artists.
Digital sticker collection: Players can collect digital stickers in the game and immerse themselves in 10 years of fun and creativity in the Just Dance universe.
Co-op mode: Has already existed and will return. Players can play cooperatively with their friends.
A More Personal Journey: The game includes an advanced recommendation system that allows players to choose between personalized offers of their most popular Just Dance content. In addition, personal playlists can be created.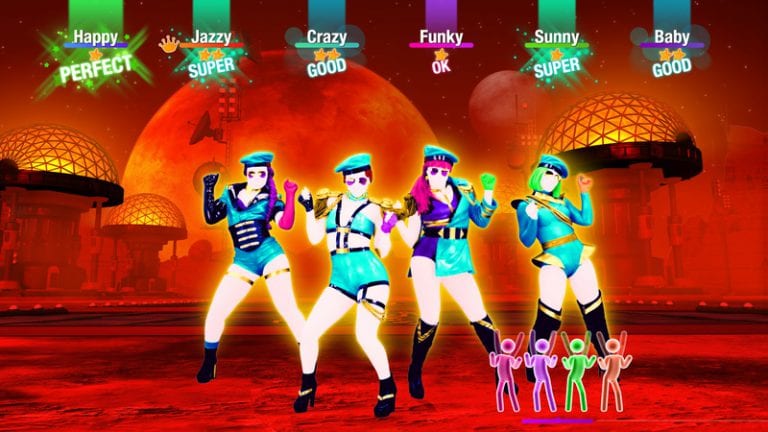 Again there are the following features:
Sweat mode: players can train and have fun at the same time. You can see your burned calories and motivate yourself with special sweat playlists.
Kids mode: Children can dance to eight new child-friendly songs that are optimally tailored to their needs.
Just Dance Unlimited: This is a dance-on-demand subscription streaming service. It gives access to over 500 songs. Every game already receives free access for one month.
The first song titles were already mentioned at the E3 fair:
God Is a Woman - Ariana Grande
Skibidi - Little Big
Vodovorot - XS Project
Bangarang - Skrillex Ft. Sirah
Con Calma - Daddy Yankee Ft. Snow
Bad Boy - Riton & Kah-Lo
High Hopes - Panic! At the disco
Kill This Love - BLACKPINK
Sushi - Merk & Kremont
I Like It - Cardi B, Bad Bunny & J Balvin
Policeman - Eva Simons Ft. Consensus
Rain Over Me - Pitbull Ft. Marc Anthony
Information on the Internet at www.ubisoft.com and www.justdancegame.com.
We publish the latest news from the areas of board and card games, literature and film, toys, video games and events. Send us an email with your press release.