Best Games for Steam Deck: Valve's gaming device is well received by fans. This is not only due to the hardware of the mobile handheld computer, but also to the extensive games library, which is not limited to a narrowly defined platform like in competing devices.
Prior to release, fans and critics alike were unsure of what the Steam Deck could actually do. In the meantime, the uncertainty has long since given way to enthusiasm for mobile gaming PCs. The still new device is handy and powerful, and fans can also easily access their Steam library - even if by no means every game also works on the Steam Deck. Valve has therefore marked titles as "verified" to make it clear: this video game works without any problems on the handy mini PC.
Lots of good games for Steam Deck
The game marketplace on Steam is comprehensive. In principle, you can also play titles on the Steam Deck that are not considered "verified". Nevertheless: Even with the problem-free video games, there is more than enough choice. Many AAA titles or good indie games can also be found among the current best games for Steam Deck. This gives Valve's mini PC an almost unbeatable advantage compared to pure handheld consoles. The Steam Deck is basically a real PC, but with the advantages of a mobile gaming device. Good ergonomics, easy to use, playing without a power outlet - the portable computer can do a lot. In addition, players can adjust the graphic settings in detail like on a "real" gaming PC - something like this can extend the battery life of some games or run modern video games on the mobile PC.
Valve is also gradually expanding the game library and adapting more titles for the Steam Deck. Even now there are already more than enough top-class games. We feature five of the best games for Steam Deck.
Marvel's Spider-Man Remastered
An advantage of the Steam Deck is the extensive game library, which is no less tied to the exclusivity battle between Microsoft and Sony with their Xbox Series and Playstation 5 consoles. With the exception of the Nintendo titles, almost all video games appear for the PC. One of them is Marvel's Spider-Man Remastered.
Superhero Spider Game is playable in high quality on Steam deck. Even on the comparatively small screen, a round of Marvel's Spider-Man Remastered is an experience. The recreation of Manhattan on the Steam deck display is surprisingly intense. The user interface is a bit on the small side, but you can ignore that - or you can use the accessibility settings of the Steam Deck to make some corrections.
In addition, the title runs extremely smoothly with frame rates between 30 and 40 FPS on the handy computer. Overall, Insomniac's Spider-Man adventure looks great on Valve's mini PC. As a Marvel fan, you can't avoid this game - and everyone else can expect one of the best games for Steam Deck.
Elden Ring
Elden Ring is already a smash on PC and consoles. The quality of what is possibly the best game of the year is outstanding. With its release, the rock-solid action game caused a real hype - and it's still as good as it was when it was released. Elden Ring is also one of the best games on Steam Deck. That's not surprising, but somehow it is. Because: It is not a matter of course that precisely those titles in which exact timing and overview are important in the fights can be played on the small screen without any problems.
Anyway, Valve made some efforts to get Elden Ring to work on the Steam Deck. As with Marvel's Spider-Man Remastered, the same applies to Elden Ring: some HUD elements are too small, but that's hardly a flaw worth mentioning. The action game runs surprisingly smoothly, with slight FPS drops here and there when things get too hectic.
Elden Ring on the way unfolds a special charm. The very idea of ​​being able to experience such a successful triple-A title as a mobile game is absurd in a special way. This shows even more how ingenious the basic idea of ​​the Steam Deck is. Yes, without an internet connection you miss the multiplayer content of Elden Ring in nature, but that is hardly necessary to have fun with the title anyway. Elden Ring is undoubtedly one of the best games for Steam Deck.
Final Fantasy VII Intergrade Remake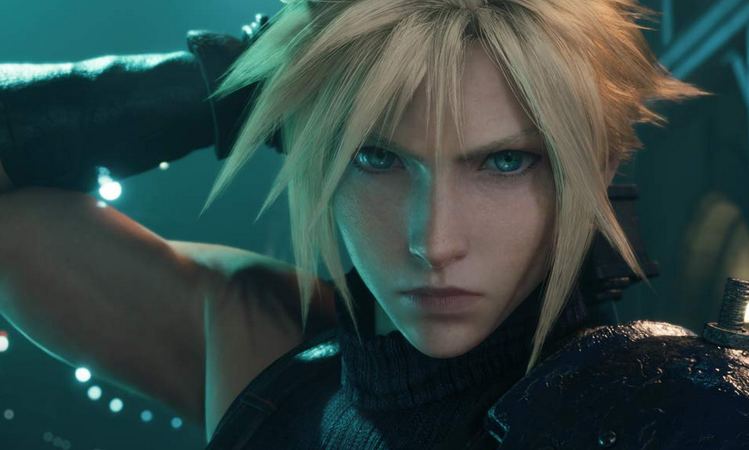 Final Fantasy VII has returned to the modern age with the remake. One of the best RPGs of all time is also one of the best games for Steam Deck. This is no coincidence: Final Fantasy VII Remake works great on Valve's mini-computer, both in terms of gameplay and technology. However, there are some limitations in terms of performance. You will have to live with some FPS drops in the action-packed battles, and it is also advisable to turn down the graphic quality a bit.
A small drawback: At almost 100 gigabytes, Final Fantasy VII Remake is quite large, so it occupies a fair amount of the Steam Deck hard drive. Their storage capacity is not exactly ample. Still, it's worth installing Final Fantasy VII Remake and (re)experiencing the blockbuster RPG with its particular mix of command-based and real-time combat.
By the way, neither frame drops nor a lower resolution around 800p will be noticed negatively in Final Fantasy VII Remake on the Steam Deck. The role-playing game shines with its grandiose story, which has not lost a bit of its charm.
cyberpunk 2077
Cyberpunk 2077 is about two years old, but there's no better time to get into the action role-playing game. Especially since you can experience it on the Steam Deck from a whole new perspective as a mobile game. CD Projekt Red got off to a bad start with the ambitious role-playing game, but Cyberpunk 2077 has now blossomed into a terrific game with update 1.6.
The action role-playing game, after a few tweaks, runs surprisingly well on Steam Deck, although the title isn't officially "verified" for Valve's handheld PC. After all, the title has received playable status, and that's exactly what Cyberpunk 2077 is. You will notice some quirks, especially with the sound.
You will probably have to adjust the graphics settings a bit more so that you can maintain a constant level of performance in Cyberpunk 2077 on the Steam Deck. Around 30 FPS can be achieved consistently if you adjust the shadows, among other things. Film grain and chromatic aberration can also be annoying on the small screen - both of which can fortunately be switched off. A separate setting for the resolution can also help to bring the frame rate to a constant level. Steam Deck natively regulates it down to 1280 by 800, but a resolution of 720p can still help the mini-PC - but you have to accept the black bars at the bottom and top edges.
A practical highlight: If you bought Cyberpunk 2077 via GOG, you can still play the game on Steam Deck with the Heroic Games Launcher.
Teenage Mutant Ninja Turtles: Shredder's Revenge
Until now, the list of the best games for Steam Deck consisted only of AAA titles, but with Teenage Mutant Ninja Turtles: Shredder's Revenge comes an indie-style game title that seems to be made for the handy mini-computer. The clear advantage: the beat'em up about the pizza-loving turtles can be played smoothly without loss of performance.
Beware, Teenage Mutant Ninja Turtles: Shredder's Revenge is highly addictive!
The pixel-style 2D title from Tribute Games unfolds its retro charm and can be controlled as well as a Turtles game on the SNES or Gameboy in the nineties. And: Teenage Mutant Ninja Turtles: Shredder's Revenge looks great with its candy-colored visuals. The sound is also not to be underestimated: cool music, original voices – what more could you ask for?
Teenage Mutant Ninja Turtles: Shredder's Revenge can be played wonderfully on the go, not least thanks to the good ergonomics of the handheld computer. Fans of the TMNT franchise will love the title, everyone else should be pleasantly surprised by the quality!
* = affiliate link. If you purchase via one of the links, we receive a portion of the purchase price as a commission. There are no additional costs for you, but you can support our portal by doing so. Last updated on September 24.09.2023, XNUMX / Affiliate links / Images from the Amazon Product Advertising API. Images from Amazon PA API.