Many gamers played Need for Speed ​​in their childhood, back then on the PC. The best parts of the Need for Speed ​​series are by far Need for Speed ​​Underground and Underground 2. Need for Speed: Hot Pursuit, however, came onto the market in 2010 and is considered a highlight among the arcade racers of the console generation around Xbox 360 and the Playstation 3. Now Publisher Electronic Arts a remaster edition of the classic racing game has been released. There are two main questions that need to be answered here: Is this arcade racer still fun in 2020? And: Why should you even play an update of a ten-year-old game?
---
The first title in the Need for Speed ​​video game series was released in 1994 under the name The Need for Speed ​​and since then, depending on how you count, 24 spin-offs of the series have been released. Instead of presenting a new Need for Speed ​​this year, they decided to Electronic Arts decided to give the 2010 spin-off Need for Speed: Hot Pursuit an update for the current generation of consoles.
Old game in a new guise
The remaster is for the consoles Xbox One, Playstation 4, the Nintendo Switch and appeared on the PC. For the first time, cross gaming between the individual end products has been made possible. This means that PS4 players can use the online mode to compete against Xbox players as well as Nintendo Switch or PC players to show off their skills.
Need for Speed: Hot Pursuit Remastered offers everything that was already included in the game from 2010 and also all released downloadable content (DLC) that was developed for the game. The gameplay hasn't changed a bit from the original. Only the presentation in the form of graphics and textures has been significantly improved. In the game itself, as racers, we can compete in various game modes such as race, time trial, hot pursuit, preview and gauntlet. Whereas on the police side we can find modes such as Rapid Response, Interceptor, Hot Pursuit and Preview.
There is more than enough choice in the available game modes:
Racer modes
Race: normal time trial with other drivers
Hot Pursuit: Here we drive against other drivers and are also chased by the police.
Preview: In this mode you get a preview of a new car or mode
Gauntlet: In Gauntlet mode we drive alone to beat a certain time, while we are chased by the police.
Time Trails: Classic single time races
Police modes
Rapid Response: Here we have to drive to a place of action in the company car as quickly as possible. However, any collision is punished with a time penalty.
Interceptor: As an emergency vehicle, we try to stop speeders in this mode. We have numerous aids such as roadblocks, helicopters, electromagnetic impulses (EMP) and nail chains at our disposal.
Hot Pursuit: We have to arrest a number of razors before they reach the target.
Preview: Similar to the Racer page, we are offered certain previews of modes and vehicles
The control center of Need for Speed ​​is the Autolog mode. This is an interactive online system that saves all activities, provided you have an active internet connection. No matter whether photos, new vehicles or best times: everything is recorded by the Autolog function. All friends, if they have also activated the feature, can follow the progress of the player exactly and act directly to crack a record that has just been set.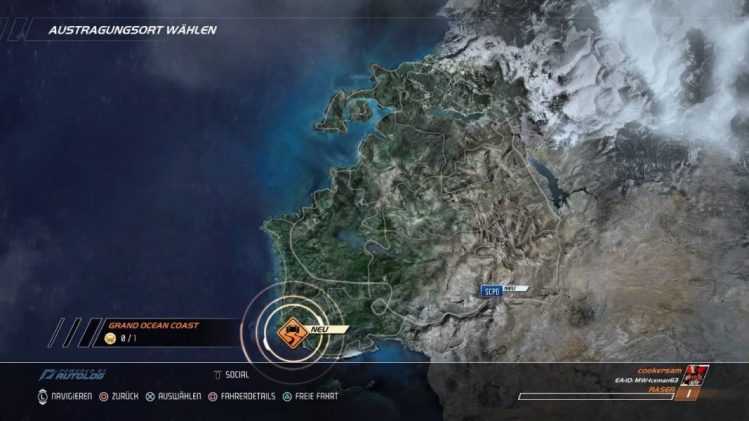 The driving behavior in Need for Speed: Hot Pursuit Remastered is largely similar to the game Burnout Paradise. A classic arcade racer. Anyone who expects tire wear or even a damage model will be disappointed here. Instead, you have nitro injection available to keep your opponents behind. During the individual modes you collect bounties for rapid driving maneuvers and placements in the race. This gives us a higher wanted level. This in turn ensures that we unlock new vehicles and modes.
Our vehicle is damaged by collisions in the game. The progress of this damage is shown to us with a red bar in the speedometer. As soon as this is completely filled, our vehicle is destroyed and the mode that has just been played is lost. In the classic way for arcade racers, we are brought back onto the road with a time delay through collisions. The graphics have been significantly improved compared to the original, and have just been drilled out. Smooth process and 4K support are noticeable with the appropriate hardware. And on a level where you can talk about a noticeable qualitative improvement: Need for Speed: Hot Pursuit Remastered is actually a better game thanks to the revision, albeit primarily visually.
There is also information about the bolides: In the menu for the individual vehicles, we are presented with audiovisual information about the vehicle that has just been presented. Top speeds and driving behavior are listed here. As good as I find this feature, it doesn't actually fit in an arcade racing game. Because as already mentioned before, you are often looking for realistic driving behavior in vain.
Of course, everyone has to decide for themselves whether they need a game that hasn't been changed in terms of gameplay and is essentially "only" a graphical update. If you've never played Need for Speed: Hot Pursuit and are just looking for an entertaining arcade racer, you can't go wrong. Fans of the series probably don't either, because the crisp optics are pleasing to the eye, and the gameplay from back then is still relevant today. Roaring engines, screeching tires, miles of asphalt - this trio just works.
The biggest disadvantage for me is the lack of a story mode. Despite the varied game modes, the game takes a long time if you intend to unlock all modes and vehicles. There are 71 racer vehicles and 54 police cars to unlock in the game. For me, the racer has no long-term motivation, because basically the task is always to drive from point A to B. However, that doesn't mean the game itself isn't fun. The game modes on the police side gave me the greatest pleasure. A long-term motivation will not be able to set in here either.
Nevertheless: an already good racing game cannot be destroyed by a well-made remaster. Need for Speed: Hot Pursuit is one of the best games in the series and is still a popular racing game today. Now the title can experience its well-deserved revival and inspire players who have not yet had the opportunity to play the original. Again and again, activations and new events provide entertainment, even without story mode.
The driving experience is really convincing, although it is not always realistic - it can be influenced by the weather and time of day, albeit on a rather shallow level compared to the standards of modern racers such as Gran Turismo or Forza. It is simply awesome how well the classic hunter-hunted system has held up over the years: Being able to hang onto the rear of the vehicle in front of you, jostling and pushing, is a lot of fun.
Infobox
Number of players: solo and multiplayer
Age: USK 0
Difficulty: medium to difficult
Long-term motivation: low
Genre: racing game
Sub-genre: Arace Racer
Publisher: Electronic Arts
Developer: Criterion Games
Official Website: Link
Year of publication: 2020
Platforms: Xbox One, Playstation 4, Nintendo Switch, PC
Language: German
Costs: from 29,99 euros
Summary
The remaster version of Need for Speed: Hot Pursuit, released in 2010, has aged well. In short: what Electronic Arts and Criterion have published here is the better version of the original. The mere possibility of being able to play the racing game again in 4K and with stable frame rates is popular - at least for players who have at least one PS4 Pro or Xbox One X. In contrast, the graphic display has improved significantly. It's an old game with a new look that is still fun ten years after it was originally released.
The gameplay was not changed, but with the crossplay functionality, the creators Need for Speed: Hot Pursuit donated a feature that is not only trendy, but also knows how to unite communities. When Xbox players crack the best times of their Playstation competitors, then given the rivalry between the two situations, that has a very special charm. And who knows: maybe you will meet one or two acquaintances from earlier days in-game.
Need for Speed: Hot Pursuit suffers from long-term motivation, if only because of the lack of a story mode. Critics would rightly ask whether EA would not have developed a new Need for Speed ​​rather than providing an old Need for Speed: Hot Pursuit with a graphics patch of 32 gigabytes, which then costs 40 euros on top of that. Those who claim that you can quickly take the wind out of their souls by simply taking a lap on the street and letting yourself be captivated by the glossy look of the remastered version. And of course the DLC content is also included as a small bonus, which brings a few hours more game time to the account of Need for Speed: Hot Pursuit Remastered.