Pegasus Spiele and its partners are launching over 22 new products at SPIEL.digital from October 25nd to 70th. In addition to the pure game presentations, the publisher offers a colorful program over the four days of the fair: the playful offers range from Twitch streams to tabletopia rounds to a virtual crime dinner for at home. The focus is on board games such as Eclipse - The Second Galactic Age, Nidavellir, Bonfire, Aeon's End including Aus den Tiefen or Tainted Grail.
---
Just because the international game days this year will be purely virtual due to the coronavirus pandemic, nobody has to go without information about the autumn novelties from Pegasus Spiele and Co. The publisher is entering the race with over 70 titles from the parlor games and roleplaying segments. In addition, a colorful supporting program has been put together for fans, which can be played or just watched.
Pegasus and partners present autumn novelties
The Publisher Pegasus Spiele With its offering, it not only appeals to different types of players, but also to program items on the four days of the trade fair that go beyond just watching. The influencing classics à la Twitch stream or Let's play are of course represented, but what is really special is the crime dinner for at home: via Zoom conference, fans play the Deadly Dinner case "Red Carpet to Ruin" on the Friday or Saturday of the trade fair. .
A total of three slots are available for this: Friday from 18 p.m. to 22 p.m., Friday from 20 p.m. to midnight or Saturday from 24 p.m. to 20 p.m. Groups of six to eight people can get tickets reserve until October 20th, a ticket costs 40 euros plus shipping costs for the entire group. Shipping? I agree. The material required for the video crime dinner will be sent to all participants in advance, hence the registration deadline.
The starting point: Each player takes on the role of a prime suspect in a murder case that occurred on the set of a Hollywood feature film in the 50s. However, only one of those present is actually the murderer.
The game consists of three rounds in which events are uncovered and secrets are revealed. The aim is to solve the murder case - or to get away with it as a perpetrator. A group size of at least six is ​​required for participation. However, it is not absolutely necessary to actually turn the crime thriller evening into a dinner. That would be more atmospheric, however. What is needed in any case is a smartphone or laptop with internet access to take part in the Zoom meeting. Pegasus provides instructions on how everything works.
Games, games, games
If you prefer to play the classic game, if you can call it that at a purely digital trade fair, you have the opportunity to play various games from the portfolio via Tabletopia Pegasus Spiele to try out. A total of 18 games are available through Pegasus' game rental service: Magic to the power of three; Bookworm – card game; Watergate; Memorinth; Port Royal; Treelings; My Farm Shop; The Cartographer; Nova Luna; Undo – Forbidden Knowledge; Renature; Bad Bones; Hansa Teutonica Big Box; Celtic; Detective – First Cases; Kyoto; Bonfire and Bam! The indecently good pun.
The Pegasus platform can also be used to search for players directly via Discord or to open tables for a round of games. A promotional case is also available for the Micro Macro hidden object board game. Nobody has to be afraid of ignorance of the rules. As with the physical fair on site in Essen, numerous game explaners are also in action at the virtual publishing booth.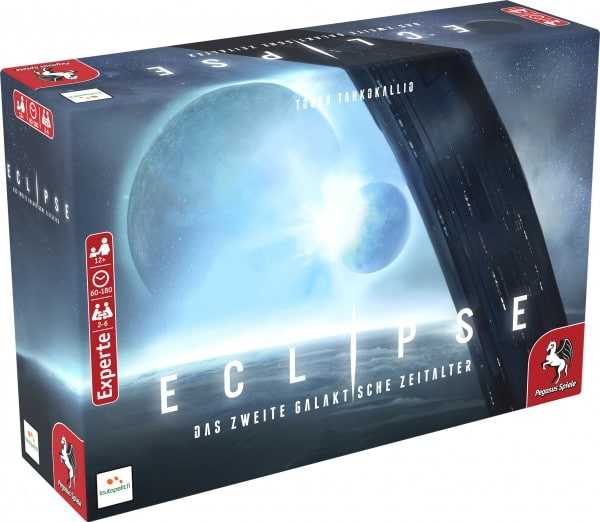 If you want to find out more about the autumn novelties from Pegasus Spiele and its partners Frosted Games, Hall Games, Edition Spielwiese and Deep Print Games, you can use the Twitch streams or Let's plays, in which some authors talk about their creations themselves.
The publisher is represented at SPIEL.digital with a total of 74 new products, including not only board or card games, but also game comics and role-playing game concepts:
Kitchen Rush: But with cream, please
Go slow
nidavellir
Sagrada: Passion
ERA - The Middle Ages: Rivers & Streets
Empires of the North: Japanese Islands
Snail slalom
Munchkin Fellings
Photo fish
Empires of the North: Roman Banners
Bonfire
MicroMacro: Crime City
City of Angels
Pharaoh
Aeon's End: From the depths
Ghost adventure
Aeon's End
Cannons and doubloons
Tiny Towns: Fortune
Valentine's Day
Tainted grail
Games comic Noir: Magica Tenebrae
Langland dominoes
Shadowrun: Phantoms (Hardcover)
Point salad
Hansa Teutonica Big Box
Kyoto
The cartographer: new discoveries
Shadowrun: Alter Ratio (novel)
Munchkin Warhammer Age of Sigmar: Death and Destruction
Splintermoon - set off on an adventure
My Farm Shop
Spy Connection
Dragomino
Sherlock Holmes - The Young Investigators
Bad bones
Talisman Adventures RPG Core Rulebook (Hardcover)
Shadowrun: Web Storm (Hardcover)
Aeon's End: The Nameless
Kitchen rush
Sagrada: Vita
The dwarfs big box
Doodle dungeon
Shadowrun: Night Master's Heirs (novel)
Cthulhu: Expeditions (Hardcover)
Cubes
renature
Games-comic adventure: Mystery
Game-comic adventure: Hocus pocus (Hardcover)
The Magnificent
5211 - Azul Edition
Talisman Adventures RPG Core Rulebook (Hardcover) * Limited Edition *
Imperial Settlers: Rise of an Empire
Spirit Island: Rugged Earth
Sidereal confluence
Shadowrun: Freedom for Seattle (Softcover)
Shadowrun: Behind the Curtain (Hardcover)
Cthulhu: The Cruel Realm Tsan Chan (Hardcover)
Empires of the North: Barbarian Horde
Cthulhu: The Weeping of the Woman from the Hills (Softcover)
Detective: Double bottom
Cthulhu: Frontier (Hardcover)
Mary Magica
Roll Player: Fiends & Familiars
Magic Maze on Mars
Celtic
Timmy in the zoo
Langland Yatzy
Undo - summit with no return
Cthulhu: Halloween (softcover)
Shadowrun: Drop Shadow (Hardcover)
Detective: First cases
Cthulhu: Surrounded by Friends (Softcover)
Eclipse - The Second Galactic Age
The line-up is quite impressive and shows that players can also provide information about titles that are not yet available in stores but will only appear in the course of the next few months. For example, Eclipse - The Second Galactic Age by Lautepelit, which will be published on December 15, or the reprint of Tainted Grail, which is planned for around March 15, 2021.
---
* = affiliate link. If you purchase via one of the links, we receive a portion of the purchase price as a commission. There are no additional costs for you, but you can support our portal by doing so. Last updated on September 27.09.2023, XNUMX / Affiliate links / Images from the Amazon Product Advertising API. Images from Amazon PA API.