Nintendo has given its hybrid console an offshoot especially for handheld gaming. The new device will be smaller, lighter and cheaper - but also less flexible.
---
The Switch Lite is similar to the Switch, which has been available since 2017, but is only intended for handheld operation.
Switch without switch features?
The console cannot be connected to the TV base. It also lacks features such as the vibration function and the IR motion camera. In contrast to its big sister, the Joycon controllers cannot be removed from the Switch Lite, they are permanently installed. However, external Joycon can be connected to the Switch Lite for multiplayer games, for example. The Switch Lite lacks a kickstand.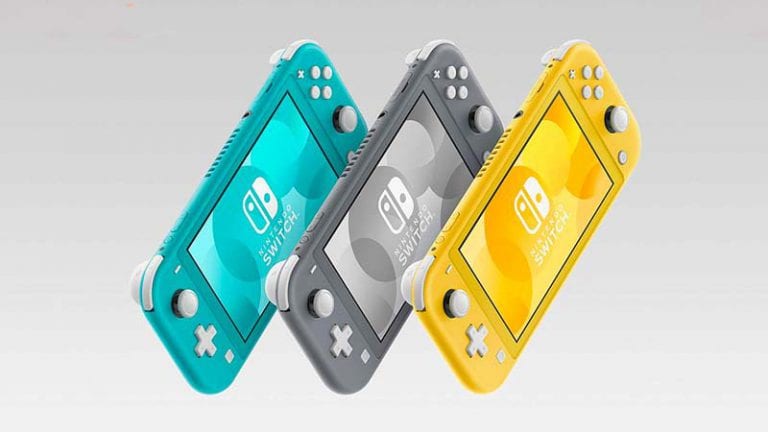 The handheld is hardly any bigger than a smartphone: with an aspect ratio of 16: 9, the screen is only 5,5 inches diagonally. It also has a resolution of HD (1280 x 720 pixels). For comparison: The screen of the Samsung Galaxy S7 Edge is that big. With the dimensions 91,1 x 208 x 13,9 millimeters, the housing of the Switch Lite itself is also kept very narrow.
In addition, the mini offshoot also offers a headphone connection and a slot for microSD cards. Of course there is also a slot for switch cards. There are internal memory only 32 GB available: The small storage space was already a point of criticism on the large Switch, but Nintendo has not made any improvements here.
[atkp_product id = '8943 ′ template =' secondwide '] [/ atkp_product]
A plus point Nintendo Switch Lite ist eine verbesserte Akkulaufzeit. Bis zu sechs Stunden lang soll das Gerät mit einer Ladung durchhalten. Bei "The Legend of Zelda: Breath of the Wild" seien es vier Stunden Spielzeit, ehe die Energie erschöpft ist. Zum Vergleich: Die bereits erhältliche Nintendo Switch bietet bei diesem Zelda-Titel ungefähr drei Stunden Akkulaufzeit.
It goes on sale Nintendo Switch Lite on September 20, 2019. At least in the USA, it will cost just under $200 when it is released - almost $100 less than the big Switch.
We publish the latest news from the areas of board and card games, literature and film, toys, video games and events. Send us an email with your press release.
---
Attention: We are looking for reinforcements for our editorial team: game testers, news authors, gaming experts, bookworms, film and series fans. Would you like to participate? then > here < apply.