The game files of the Microsoft Flight Simulator 2020 are apparently full of surprises. Now it is a small file name that gives rise to speculation in several respects. Microsoft could actually have at least toyed with the idea of ​​giving its flight simulator virtual reality support or confirming that the flight game for Xbox Series X | S is implemented, possibly also with VR support.
---
As the Windows Central website reports, a forum user claims to have found, among other things, two game files named PC_VR on the one hand and Scarlett_VR on the other. PC_VR clearly points to virtual reality for the PC version of the Microsoft flight simulator 2020, which is based on its initial teething problems now takes off much more easily. Even more exciting is the Scarlett_VR file, which indicates VR support for the Scarlet project - and this is known to be the Xbox Series X | S.
Is Microsoft bringing the console version to virtual reality?
That the Microsoft Flight Simulator 2020 for Xbox Series X | S is implemented is no longer a surprise. Chief developer Jörg Neumann had promised that long ago. Although the flight simulator devours hardware resources easily, the game should not only appear for the powerful Xbox Series X, but also for the slimmed-down version Xbox Series X and also for the Xbox One X, probably later this year.
It is still unclear when exactly the console version will appear. There are also no details, Microsoft only wants to announce them when the release date is closer. After all, the console versions should score points in terms of controllability, because the Microsoft Flight Simulator 2020 can be played excellently via gamepad. However, special ones are even better Control units for the flight simulator.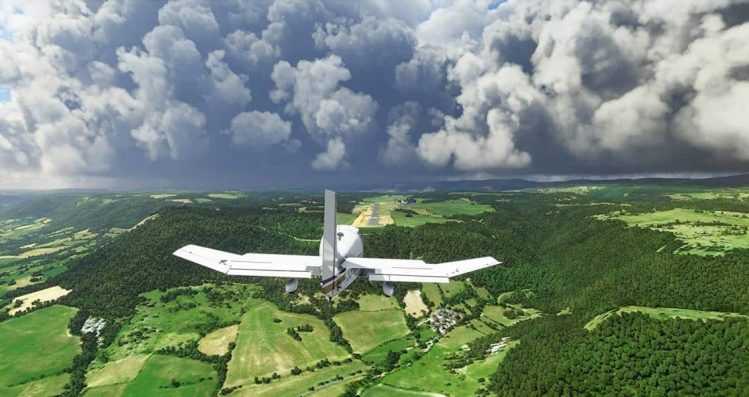 Console version checked, remains console VR. And that's exactly where fans can speculate, especially because Microsoft has so far resisted virtual reality technologies. The time for VR is not yet ripe, at least for Microsoft consoles, but it looks different with the classic PC: It was confirmed in the summer that VR will be submitted as a free update for the flight simulator. However, there is no publication date. We were talking about the current year, but it will end in a few weeks.
To draw the conclusion from this that VR support would automatically also come for Xbox Series X | S, would be premature. So far, there are no foreseeable implementation plans for VR support in the next-gen segment at Xbox, not at the start anyway, Xbox boss Phil Spencer ruled that out.
It is known that Microsoft, Valve and HP are working on new VR glasses, whether and when the glasses will come onto the market - and whether they will then work with the Xbox Series X | S will be compatible - is unknown.
---
* = affiliate link. If you purchase via one of the links, we receive a portion of the purchase price as a commission. There are no additional costs for you, but you can support our portal by doing so. Last updated on September 1.10.2023, XNUMX / Affiliate links / Images from the Amazon Product Advertising API. Images from Amazon PA API.