In December 2020, the free TV and subscription provider Joyn will provide its viewers with an entertaining variety of films and series. In the luggage are those fourth season of the hit series Fargo, a brand new double installment of the cult series Jerks, and, free of charge, the ninth season of the influencer series "Great class trip". With our clear Joyn calendar you can easily find out when your favorite films and series are showing in December.

---
Joyn is offering its customers a varied free TV and subscription program in December 2020. In addition to some new films and series, Joyn will be available on all Huawei devices with Huawei Mobile Services in the future. This means that not only Huawei Google Mobile users, but also those of the Huawei Mobile Service can download the Joyn app via the AppGallery.
Joyn offers free streaming TV and exclusive subscription content
Joyn offers its customers a cross-channel streaming platform. This includes a free offer with live TV channels, series, documentaries and films on demand, media libraries and sports content from ProSieben / Sat.1, Discovery and other partners and a subscription offer called Joyn PLUS +, which is another pay-TV Channels and film as well as series offers exclusives and originals.
The streaming offer can be played on iOS and Android devices as well as on the web and on smart TVs, Google Chromecast, PlayStation 4 and 5, Apple TV and Amazon Fire TV. We have already selected a few of the highlights of the Joyn and Joyn Plus + program in December and exciting trailers for you.
Joyn &
Joyn PLUS +

Calendar: series and films in December

Under the motto: "High-class series power at the end of the year", Joyn offers a number of new releases for cozy hours in front of the television in December. From suspense-packed action, laugh muscle training through comedy to heartwarming romance, the streaming service's program contains a mixture of films and series, where every viewer should find his or her popcorn entertainment.
Joyn &
Joyn PLUS +

Series in December 2020

December 1, 2020
The Good Doctor - second season | Doctors / Hospital Series

at Joyn PLUS +

The Walking Dead - season ten | Horror series

at Joyn PLUS +
4 December 2020
Krass class trip - ninth season |

Influencer series at Joyn
10 December 2020
Fargo - fourth season | Crime drama series at Joyn PLUS +
The fourth season of the popular crime and drama series Fargo takes viewers to the American Kansas City / Missouri of the 1950s. The story focuses on two rival Mafia clans. A syndicate of Italian migrants and an African American family from the South of America. The exchange of two sons creates a fragile truce between the clans. But when a leader dies inappropriately, that peace is increasingly threatened.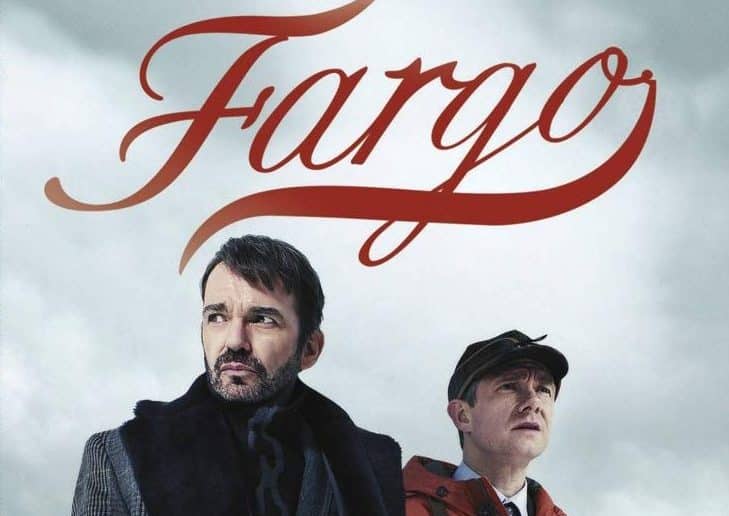 14 December 2020
The Five - season one | Mystery series

at Joyn PLUS +
17 December 2020
Legends Office

- fifth season | Drama series at Joyn PLUS +
23 December 2020
jerks - Double episode of the fourth season | Comedy at Joyn PLUS +
The brand new double episode of the fourth season, the comedy show Jerks, picks up exactly where the third season ended. Christian Ulmen and Fahri Yardim rush from one weird faux pas to the next, according to the idea behind the Fremdscham series.
Joyn PLUS +

Films in December 2020

1 December 2020
Clueless - what else! |

Romance / comedy

Goat: The Admission Ritual | drama
Girls Club - be careful! |

Comedy / youth film

Girls Club 2 - be careful! |

Comedy / youth film

Happy Christmas |

dramedy
Jenny has just separated from her boyfriend and moves in with her brother Jeff. Unfortunately, his wife doesn't like it at all, because Jenny doesn't take a responsible lifestyle very seriously. False friends, alcohol and parties just don't suit the young family from Chicago and after a short time the two women quarrel.
Until the friends divorce you |

dramedy
15 December 2020
Mission: Impossible

Mission: Impossible II

Mission: Impossible III
Mission Impossible action film marathon in December
Mission: Impossible - Phantom Protocol

Mission: Impossible - Rogue Nation
18 December 2020
Jackass 2.5 |

Reality

/ Comedy
jackass 3.5
Jackass: Bad Grandpa
31 December 2020
Vox Lux |

Drama / musical
We wish you a lot of fun with your Joyn & Joyn PLUS + program in December and a cozy Christmas time.
---
* = affiliate link. If you purchase via one of the links, we receive a portion of the purchase price as a commission. There are no additional costs for you, but you can support our portal by doing so. Last updated on September 30.11.2023, XNUMX / Affiliate links / Images from the Amazon Product Advertising API. Images from Amazon PA API.