Elden Ring is here - and pretty good, no: terrific. In the test, the open-world action role-playing game proves to be the game hit that fans were hoping for. The atmosphere is penetrating, story and presentation gripping, gameplay on point - in short: Here comes a hit.
The question that Elden Ring is now all about: When was the last time there was a video game that could live up to all previous expectations? Exactly. There have also been titles in recent years that were at least close. Zelda - Breath of the Wild, Red Dead Redemption 2, Grand Theft Auto 5 - but somehow all of the games had obvious weaknesses. That's exactly what From Software doesn't do. With Elden Ring, the developers have made a statement.
Elden Ring is Dark Souls in larger
The action role-playing game with the open world gets top ratings - worldwide. It's already considered the best video game of the year, and arguably one of the best video games of the past decade. Not because Elden Ring delivers the best graphics, best gameplay, best story and best usability, but because the game as a package is so excellent that the at most forgivable flaws cannot cloud the overall picture.
From Software have already shown what they are capable of with the Dark Souls series. The expectations of the fans were correspondingly high. It is now clear: the developers have delivered, and how. Elden Ring is a masterful piece of video game history. The first few minutes are quite tough, because the narrator prays down the story frame extremely slowly, then he suddenly gets a voice and screams out the drama. You've arrived, from now on it's all about the Elden Ring.
Simply quality
The game shines with its gripping atmosphere, entertains for dozens of hours and unfolds a game depth that one hoped for when one heard that George RR Martin - Mister Game of Thrones himself - would be responsible for the story of the action role-playing game. And: Elden Ring convinces with quality and grandiose gameplay, although the gameplay is really frustrating in places. From Software have already turned the screws and made the Dark Souls-like role-playing game a little shallower with an open game world.
It is precisely this that is the most present element: there is something to explore in almost every corner. With Elden Ring, not only does it make sense, it imperative to roam the land to unravel its mysteries. Probably the biggest flaw of the action role-playing game is that you have to be able to get involved. While Elden Ring isn't as rambunctious as Dark Souls, it's still unforgiving. Dark Souls does not give players a gift, Elden Ring makes small concessions at least – but that's not everyone's cup of tea. So you have to want to celebrate moments of frustration, cheer on screen deaths because you're motivated to do better on the next try - or ten tries. It's like rewarding yourself for your persistence.
Undoubtedly, From Software has delivered its masterpiece to date with Elden Ring. The adventures in the inland are enticing. Wars tore the country apart, plagues did the rest. Author George RR Martin is not stingy with his intrigues, which also affect the kingdom. Where lords can't do it, the "tainted" player has to fix it. You choose your hero from ten classes, which actually isn't one. You determine the style of play through the choice of class, fumble your way through character creation using sliders, the setting options are okay, but not lavish, and then it starts. You don't have to wait long for the first boss fight, so much can be revealed. This may be unusual, but binds players to the Elden Ring early on.
Why? Because the fights against the Obermotze require the full range of gameplay action, in other words: you can shine as a player - or not, but then it doesn't go any further. Attempt after attempt one tactics the opponent to death, if one dies oneself, one loses runes. You can regain them - if you fail, part of the game progress is lost. Oddly enough, however, one does not get angry, but rather understands every virtual death as a call to please make it more error-free in the fight. By the way, there are obvious borrowings from the Dark Souls series, some of the monsters are even frighteningly similar. One thing hasn't changed: getting started isn't a softened, lengthy tutorial - right from the start you'll get screwed if you're not careful. However, because you are moving in an open world, you can simply avoid some encounters. In this way, From Software reduces the level of difficulty without directly removing the hardness – clever.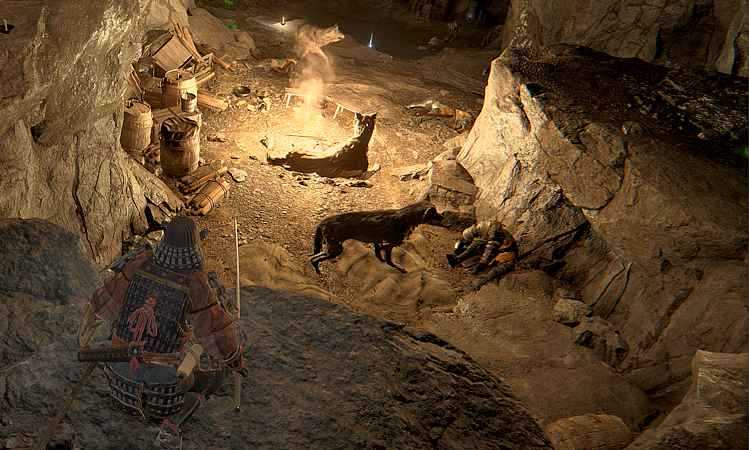 The fights are tough, but can be overcome: with patience and persistence. A victory is no coincidence, not least because the gameplay is so to the point that you are always in full control - apart from the occasional technical hurdle. Just do it, it doesn't work with Elden Ring any more than it did with the previous Dark Souls titles. It is important to first study the opponent, get to know their attacks, and then react to them with evasive movements or well-timed counterattacks. Instead of stupid clunking, it's about real combat tactics. The fights against the bosses are sometimes grueling, they take a long time and the longer they last, the more prone to mistakes you become. Not paying attention once and the hero is torn apart. This can be frustrating, but more often it turns out to be extremely exciting. Because of the always palpable challenge, Elden Ring ends up being so much different than the experiences that other action games offer.Role playing offer. The developers consistently use the strengths of the ideal Dark Souls template.
Lots of space
As close as Elden Ring occasionally comes to Dark Souls, the works are so different in relation to the world: Elden Ring is many times larger. From Software also uses the gained space, hiding caves, secrets and all sorts of optional things, and it offers the player at least a partial chance to determine his pace. If you don't feel up to the challenge, you rummage around and gain experience. That doesn't make the fights any easier in the end, but at least you face the adversaries with a feeling of strength - until virtual reality catches up and you eat dirt again. Equipment helps, there is enough magic to collect.
On the back of "Torrent", a horse, you can roam through the worlds in a much cooler way, with one catch: the game doesn't let the player savor this supposed freedom everywhere. Fire arrow fire or other heavy ranged attacks require the more undetected approach instead of an offensive ride - that is also possible with Elden Ring: the "stealth mode" allows heroes to sneak up or sneak by unnoticed. The use of torrents in the open world is not always necessary, although theoretically you could call your horse at any time. It's confusing at times, but it fits the game. Elden Ring does not give, it takes.
By the way: the areas are visually different, flattering the eye with autumn forest, green meadows or barren land. In addition, there is the grandiose sound and a very good story. The latter is interesting, has its added value and is not just a marketing gimmick used by Bandai Namco and From Softwaren under the name of George RR Martin.
You will be entertained for dozens of hours at a consistently high level. Here again a central question: Which game did it last?
Infobox
Number of players: single player (optional multiplayer)
Age: from 16 years
Difficulty: high
Long-term motivation: medium
Genre: Action RPG
Subgenre: Open World Game
Developer: FromSoftware
Publisher: Bandai Namco Entertainment
Official Website: Link
Year of publication: 2022
Platforms (Test system): PC, Playstation 4, Playstation 5, Xbox One, Xbox Series X|S
Language: German
Costs: from 64.99 euros
Summary
Yes, Elden Ring is the masterpiece that was hoped for, maybe even expected. After the Dark Souls series and games like Bloodborne or Sekiro: Shadows Die Twice, From Software was able to increase again. The proximity to its predecessors is a great strength of Elden Ring, but at the same time its greatest weakness: despite the open game world with gigantic handling, Elden Ring remains at its core only a changed Dark Souls. In other words: From Software delivers a lot, but not necessarily a lot that is new. One thing follows from this above all: the game principle has hardly changed fundamentally. Elden Ring is therefore tailored to a target group – which, however, will also find the hoped-for playful revelation in the title.
However, this does not detract from the fun of the game. The open-world action role-playing game with its ten selectable classes, a story tailored to the adventures down to the last detail and the strong presentation with a combination of dense atmosphere and grandiose sound with an overall graphically good framework is a total package that you can play on the would hardly want to miss this year's release calendar. Elden Ring is a game to behold - those expecting fast-paced gameplay and casual combat may well be disappointed. From Software encourages players to engage in torments: that of helplessness, because at times you have to search through the big worlds alone; that of the countless screen deaths because you underestimated opponents or didn't analyze them meticulously enough; and that of the distance to innovation, because Elden Ring does some things differently, but basically offers more of what From Software stands for. This is a blessing and a curse, because a development studio seems to be pinning down on previous productions, at the same time a clear development step is recognizable, which again raises a central question: What will From Software do next?
On the other hand, what doesn't suit the game so well are the sometimes stupid AI opponents: Although you clearly act in their vicinity, they don't intervene and follow their predefined paths. You smash boxes and boxes five meters away, but the undead figure remains in its pixel place? Mega-realistic behavior is not necessarily a requirement for a medieval-inspired fantasy world, some oddities are only too readily accepted - but then it doesn't have to be such enormously dumb adversaries. After all: the countless intermediate and main bosses are the exact opposite. Here every mistake inevitably leads to death on the screen, so replenishing life energy doesn't help much. If you don't pay attention, you die: this simple rule shows From Software players with cruel regularity in the more than 60 hours of play - which can easily be stretched to almost double. As with Dark Soul, the same applies to Elden Ring: You must not fear death, you must celebrate it.
---
* = affiliate link. If you purchase via one of the links, we receive a portion of the purchase price as a commission. There are no additional costs for you, but you can support our portal by doing so. Last updated on September 28.09.2023, XNUMX / Affiliate links / Images from the Amazon Product Advertising API. Images from Amazon PA API.