The streaming of films and series remains a trend. In times when you are more or less voluntarily tied to your own four walls, more than ever. Since the start of Disney's new entertainment service, there has been another well-known provider that joins the previously established platforms such as Netflix, Amazon Prime Video or Sky Ticket - and could stir up the competition. It is not so easy to keep track of the multitude of offers: each channel offers its own offer including in-house productions and monthly changing content; all of this is available at completely different prices. We reveal which streaming provider is worthwhile and what the largest services currently offer their customers.
---
The corona pandemic is an example of how an entire industry can benefit from a crisis. Netflix, Amazon and Co. attract millions of fans to their screens worldwide every day - and now Disney is also shaking up the market with a completely new service. Very few film and series fans will be able to afford all the services. It is important to choose the best streaming provider, maybe a second one as well. We'll give you an overview of the current entertainment platforms and help you find out which streaming provider is worthwhile.
What does Disney + offer its customers?
Fans looked longingly at the start of Germany on Disney's new streaming service. Movie and series viewers in Europe had to wait around half a year after the premiere, now Disney streaming is also possible in this country - and it is well received. The entertainment giant got off to a good start in Europe. No wonder: Disney is entering an industry that is no longer in its infancy. Where Netflix had to laboriously learn from its mistakes in the beginning, Disney was able to benefit from the experience of other streaming services.
The basic structure is known: For a monthly fee - optionally also as an annual fee - a whole range of films, series and documentaries is available to users. The individual titles can be viewed as often as you like, the concept is called a flat rate.
Disney + relies entirely on family-friendly entertainment at the beginning: Classics such as The Lion King, Aladin, Mulan or Toy Story inspire children as much as their parents. In addition, there are productions that have emerged from the strong comic universe: The Avengers are therefore available on Disney +, as well as other superhero films and a whole range of Marvel series. This means that Disney + can collect a lot of plus points, because sooner or later Marvel productions will be shown exclusively via Disney's streaming service.
Disney+ also relies on "Originals", exclusive in-house productions that cannot be seen anywhere else. This exclusive content was a real door opener for the already established streaming competitors. Disney's advantage lies not least in the powerful licenses and brands that the Mickey Mouse company can rely on. Disney+ has already made a start with the Star Warsseries "Mandalorian", for which there are already future plans.
The largest streaming providers: scope and price
It is difficult to compare the individual streaming providers directly because each portal seems to have its own target group in mind. Accordingly, the available content also fails. While Sky Ticket primarily focuses on films, shop giant Amazon is a real cornucopia of entertainment. Each streaming service also has its own productions in its portfolio, which other providers will not have access to in the future either: a strong criterion for fans of a particular series. Anyone who counts the series "Heist of Money" among their favorites cannot avoid a Netflix subscription, it is similar with "Westworld", which would require a subscription to Sky Ticket.
It is therefore worthwhile to compare the programs to find out which streaming provider is worthwhile and which one can be left behind. Because test phases or at least discount offers are available everywhere and on a regular basis, this opportunity should be used to get an overview. Basically, every provider wants to retain their customers with the content made available in the long term. This then happens via the weekly broadcast of new series episodes or via an early announcement of new seasons for popular series. Because streaming services differ considerably in price, you should choose wisely and only book those services that you actually access.
We have summarized what the largest streaming providers basically offer in a table:
Amazon Prime Video
Netflix
Sky ticket
Apple TV +
Disney +
Monthly price
(full scope)
7,99 Euros
15,99 Euros
14,99 Euros
4,99 Euros
6,99 Euros
Features
1 user profile,
3 streams,
Number of devices: unlimited
4 user profiles,
4 streams,
Number of devices: unlimited
1 user profile,
2 streams,
Number of devices: 5
1 user profile,
6 streams,
Number of devices: unlimited
7 user profiles,
4 streams,
Number of devices: unlimited
Number of films
(Source: werstreamt.es)
29.774
2.982
5.648
11
699
Number of series
(Source: werstreamt.es)
5.404
1.647
721
31
185
At first glance, it becomes clear that the content as well as the features and price differ from one another. While Apple TV + is still in its infancy and has little to offer, Netflix and Amazon Prime Video boast thousands of series and films. Above all, Netflix scores points with its scope and variety of programs and lives up to its pioneering role. However, this also has its price with full functionality: Netflix charges 15,99 euros per month for its all-round carefree package. For comparison: Amazon Prime Video costs only half, but also offers music streaming or e-books.
Which streaming provider is actually worthwhile depends not only on preferences, but also on general user behavior. If a user is only interested in the size of the offer, Amazon Prime Video wins. In terms of quality, three providers quickly emerged for the podium: Netflix, Amazon Prime and Sky Ticket. These three providers are ahead when it comes to the variety of offers and the quality of their own productions. Newcomer Disney+ can't keep up, despite "Mandalorian". It can be assumed that Disney will focus on high investments in the short term in order to catch up with the "big ones". Apple TV+ currently has no chance, at least at first glance. Apple could stir up the competition significantly, because the Cupertino group is extremely liquid.
Disney scores: streaming with children
There is one area where Disney + can show its strengths: streaming for children. No other provider has such powerful children's films and series in their program. Families with children cannot avoid Disney + at the moment, especially since the subscription only costs around seven euros per month, far less than any Disney DVD. What is surprising, however, is that Disney, of all people, has failed in the area of ​​child protection and has not implemented a security system, for example by entering a PIN. Is that really necessary at Disney? Yes and no, there are currently no real adult films on Disney +, but parents could still want to deny their children access to USK-12 content - this is currently not possible on the technical side.
Image quality and technology: How good are Amazon, Netflix and Co.?
All streaming providers differ in terms of program and price, but what about picture quality and sound? Basically, every streaming service relies on image and sound quality. Full HD, Ultra HD, HDR, 5.1 sound, even Dolby Atmos: streaming users do not have to do without these amenities. Almost every provider presents fans with films and series in high quality, but may also be able to pay for it. Netflix charges more money for UHD content, Disney+ only has one price. Sky Ticket, on the other hand, "only" offers HD resolution, which is sufficient for most home cinemas.
There are no connection problems with any of the well-known streaming providers. All of them shine through largely interference-free services and high compatibility with the end devices of the users. In the best case, a streaming service works directly on all available devices, from smartphones to Amazon Fire TV or as an app for Smart TV. Industry pioneer Netflix scores particularly with its compatibility, followed by Amazon Prime Video. Apple TV + and Sky Ticket are not doing quite as well.
Incidentally, whether the number of streams should play a role as an evaluation criterion depends largely on your own user behavior. If you want to watch on many devices at the same time, you have to pay attention to this point and keep an eye on the strong limitation of Sky Ticket, but everyone else should get along well with the available user profile numbers and parallel streams. Some providers offer cool extra functions, such as Amazon Prime Video with the X-Ray, a feature that displays information about the actors active in a scene.
You can search for films and series from any provider, but not every search function is equally user-friendly. Netflix is ​​ahead of the pack, followed by Amazon Prime Video. Again, Apple TV + and Sky Ticket have to struggle with small problems, because the search is sometimes annoying. Nevertheless: you will always find what you are looking for, sometimes via detours.
Just try it out?
It is almost always possible to try out a streaming provider in advance. Netflix and Amazon are particularly generous and grant new customers a test phase over a full 30 days. Disney + and Apple TV + can still be watched for seven days on a trial basis. Only Sky Ticket does not offer a free test access, but there are discount campaigns at regular intervals.
And if the termination of the test access has been overslept? Don't panic, it will cost you a little learning money, but in no case much. All major streaming providers treat their customers fairly. Terminations are always possible at the end of the month. Apple TV+ (EUR 49,99), Disney+ (EUR 69,99) and Amazon Prime Video (EUR 69) are particularly inexpensive with an annual subscription. The crown for the most expensive service has to be Netflix, there are no discounts there, but also the highest monthly maximum price of 15,99 euros, at least with the full range of features. Sky ticket costs 9,99 euros individually for series or films, together there is the full "binge potential" for 14,99 euros.
Which streaming provider is the best?
Which streaming provider is worthwhile for whom is difficult to answer. You can't go wrong with Netflix, but sometimes you have to dig deep into your pockets. For families, Disney + is currently the route of choice. Amazon treads a good mix of scope and price with its Prime program, which then includes other amenities for online shoppers. Sky Ticket and Apple TV + are technically good, but overall for real fans who are familiar with the industry and who gear their user behavior towards certain content.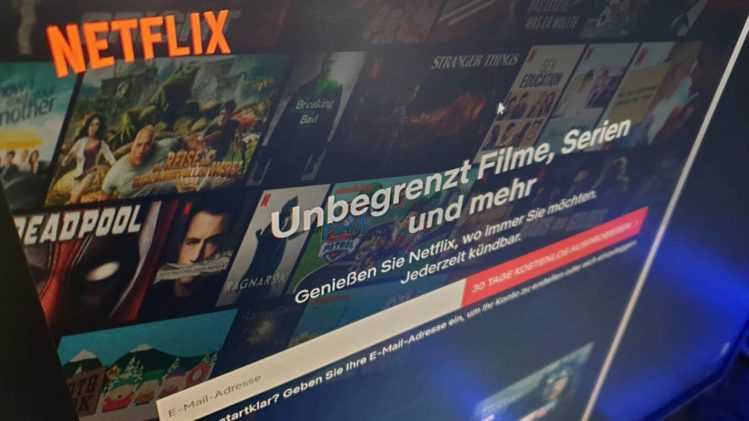 In the end, the same rule applies: Which streaming provider you should choose is the best thing to try. Thanks to test access, this is not a problem in most cases. There are also various websites that list the content of the individual streaming portals.
If we were forced to Ranking of streaming services, it would be most likely:
Netflix
Amazon Prime Video
Disney +
Sky ticket
Apple TV +
Ultimately, all streaming portals ensure that the competition is mixed up with constantly new ideas. Because the offers change at least in detail every month, real fans will have to change streaming services regularly. First binge-watching Narcos on Netflix, then a month later Jack Ryan on Prime Video or the boat on Sky Ticket - and by Christmas time at the latest (or with the second season of The Mandalorian!) Disney + will suddenly be up to date. Apple is always good for surprises anyway.
---