Crowdfunding is becoming increasingly important in the board game industry. The ideas that publishers, self-publishers or authors want to realize via "crowd financing" range from small indie projects to top titles. We regularly present you current projects from the Spieleschmiede and from on Mondays Kickstarter before – always changing.
---
On Kickstarter, the most supported project with almost 220.000 supporters is the card game Exploding Kittens. Under the five mostly funded projects find yourself with Frosthaven and Kingdom Death Monster two board game projects. Due to the many projects (currently 317). Kickstarter We cannot present all projects in detail. That's why we limit ourselves to a small selection of five current board game projects.
Crazy taco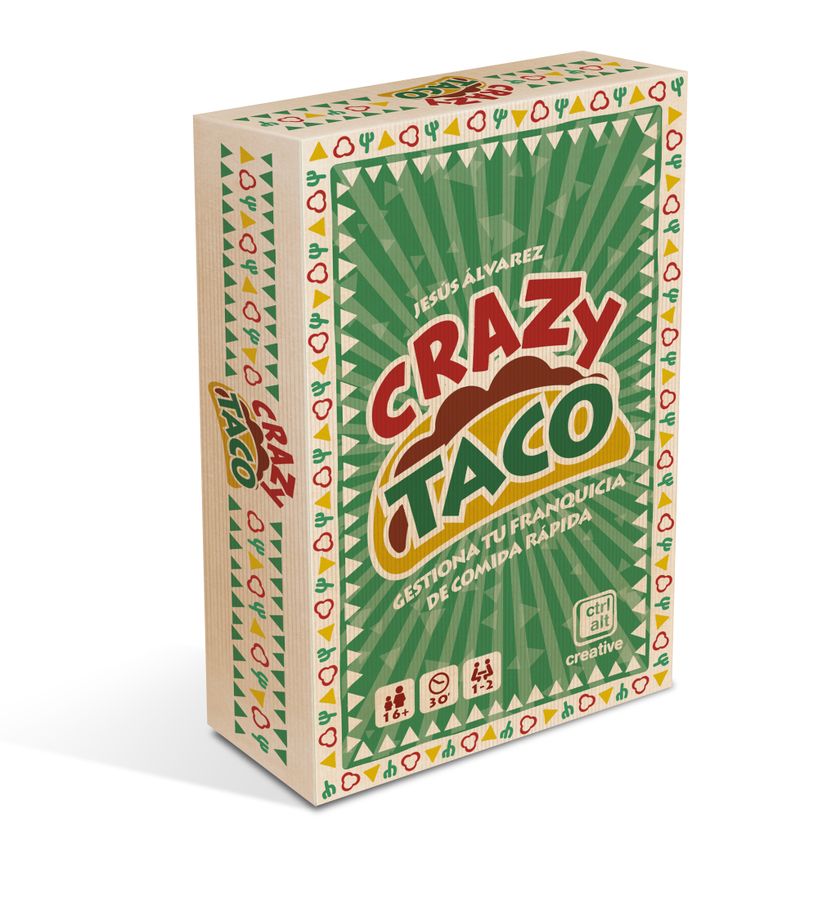 Crazy taco is a small dice placement game for two players with a solo mode. It is the third game by the Spanish game car Jesus Alvarez and is published by CTRL ALT CREATIVE. You have to take over your uncle's taco restaurant and keep it on the road to success. Pay attention to the wishes of the guests, coordinate your five employees and don't forget the food deliveries.
For 15 euros plus shipping you get the standard version of the game. Those who prefer the "Kickstarter Exclusive Edition" with neoprene mat exclusive stretch goals are included for 19 euros. The game has already reached its funding goal and has 15 days left. If there are 100 German supporters, German instructions should be made available as a PDF. The game itself is said to be language independent and is scheduled to ship in March 2021.
Riftforce
Riftforce is a card game for two players. The world is criss-crossed by rifts from which the so-called Rift Force rise with lifeless elementals. The last chosen formed guilds to defend the world. Now the time has come. Use your strength and face the dangers.
Riftforce is the first game from the Austrian publisher 1 More Time Games. The author is Carlo Bortolini and the illustrations are by Miguel Coimbra.
A bilingual copy of the game in German / English costs 25 euros. If you are interested in the game, you still have 24 days to support the campaign. The goal of 10.000 euros has already been achieved. The game should be on its way to you in May 2021.
Way of the Samurai: Blood and Bushido Expansion + Reprint
In Way of the Samurai geht es ins feudale Japan. In dem Solo-Kartenspiel versucht ihr in einem Samurai-Duell den gegnerischen Kämpfer zu besiegen. Das Spiel soll bis zu 30 Minuten dauern und verfügt über eine Variante für zwei Personen. Die Blood and Bushido Erweiterung fügt dem Grundspiel fünf verschiedene Module hinzu. Wer an dem Duell der Samurai interessiert ist, sollte hier zu schlagen, da das Spiel Kickstarter exclusive also nicht im regulären Handel erscheinen wird. Eine deutsche Anleitung wird als Download zur Verfügung gestellt.
The extension alone costs nine euros. If you want the complete package with the basic game, it will cost you 29 euros. Only 3500 copies of the base game are available. You still have 23 days to support the campaign. Delivery is planned for January 2021.
Philosophia: Floating World
Thematically we stay in feudal Japan with the deck building game Philosophia: Floating World. The predecessor Philosophia: Dare to be Wise was funded by Kickstarter in 2019 and still played in ancient Greece. Floating World is the second project by the British publisher Cogito Ergo Meeple. One to six players take on the role of one of the six unique characters with mysterious powers. Your task is to explore the world, build shrines and fight terrifying monsters.
Floating World can be supported for 78 euros. The predecessor is also available as part of the campaign. The project, which has already been financed, will run for 24 days and should be delivered in June 2021.
Biblios Q&P + Dr. Finn's Games 2021
Dr. Finn's Games regularly publish small games on Kickstarter. the current campaign is now the 24th project of the publisher. This time the project consists of four small games. Mining Colony is tile placement game for one to four people. Biblios Quill & Parchment is the roll-and-write version of Biblios for one to four players. Nanga Parbat is a two-person game about a mountain expedition. The Butterfly Garden is a set-collection game for two to five people.
A game of your choice costs 20 euros. All four games are available for 64 euros. The campaign has already achieved its goal and will run for another week. At $ 60.000, all games get Custom Meeple. Delivery is planned for March 2021.
Other Projects:
That was a small overview of the current projects at Kickstarter. Which games are you interested in and which ones have you already got into?
---